The orchids at the flower market
Tai and treat she would not put down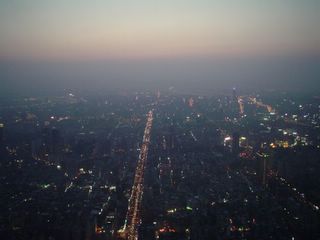 The view from the top of Taipei 101
The gecko that lives on my kitchen window at night
My class practicing for graduation
A little tiny frog on Mount Yang Min Shan
It was a funny day on the mountian, it was raining but the sun was shining
A great old staircase, everything was really green and because of the weather there were very few people there
I am not sure what it says but I liked it.
T and A knitting on our last day of school, they really loved it.
I went out to the waterfront with a friend and saw some idle dragon boats. The festival is this coming weekend but I am going camping instead.